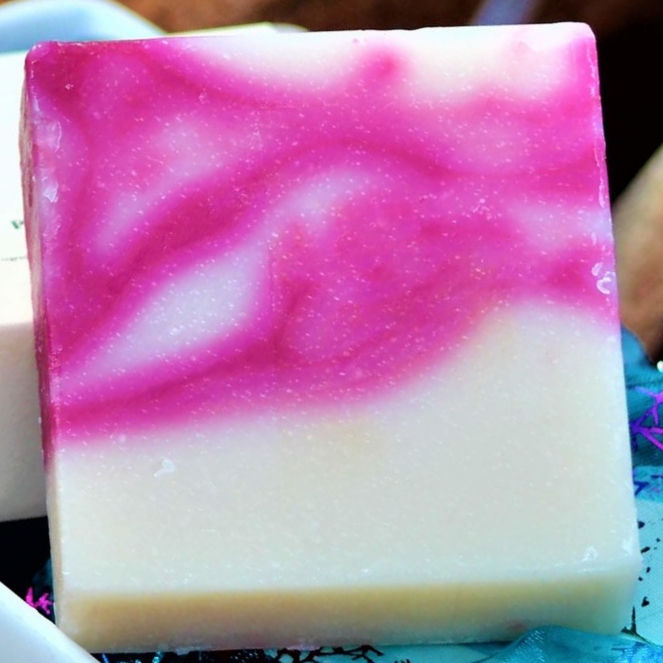 Plumeria
Jasmine, lily, rose, and lilac with fruity undertones.
Ingredients: Olive Oil, Coconut Oil, Soybean Oil, Corn Oil, sunflower Oil, Organic Shea Butter, Water, Lye, Fragrance, Colorant
Available in travel size which is a great way to try out a scent, to give as a gift, or stock your guest bathroom. They make great wedding favors too.
For best results, use with Black Raspberry Lotion or Wild Passion Lotion
Limited Availability